Tangent Office Furniture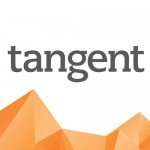 I am the Commercial Director for Tangent Office furniture based in Clerkenwell, London.

We began working with Floreani Management in September 2015.

We had limited online presence and to be honest even less know how. Our sales team were reluctant to embrace the new marketing strategy and it all seemed a little too hard.

We recognised that social media was becoming more important but we didnt know how to action it professionally. We recognised that a lot of our potiential customer base were already using social media as a resource and promotional avenue.

The team at Floreani Management not only showed us the importance  of social media activity but also how to make our content interactive, efficient and most crucial engaging.

This enabled us to build short, medium and long term sales and marketing strategy. Enabling us to raise our profile in markets that we were new entry and to enable us to generate new custom and long term partnerships.

Their innovative campaigns and relevant content helped drive interest and more importantly customers to our site and our showroom.

I really like the way they designed our story and related our brand ethos and integrity in a creative fun and energetic manner.

A very forward thinking vibrant company.