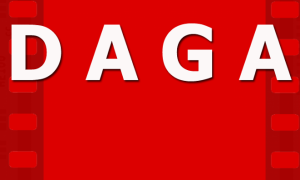 In 2007 the Dramatic Arts Guild began as a group of film Financiers, Producers, Writers and Directors pooling their talents together. Offering their time, resources and mentoring to creatives who needed help and more opportunity to progress. Our founding team have helped a large number of creatives to develop their work, gain access to industry contacts and to screen their films internationally. The founders desire is to continue to help creatives promote and develop the film industry and has evolved into a premium Film Festival, awards ceremony and mentorship grant program.
With your support we can continue to develop and expand the Dramatic Arts Guild and grow artists within the industry.
In 2016 the Dramatic Arts Guild merged with a management company and a broadcaster to help develop and launch even more creatives. Creating a bigger platform and wider reaching impact than ever before.
Through the Dramatic Arts Guild – filmmakers, artists and content creators are offered the opportunity to have their content broadcast and monetised on TV, online streaming and download services. You can find out more about this in the Release Content Section
The Dramatic Arts Guild has hosted Film Premieres and Events in London's Leicester Square since 2011.  Festival tickets will go on sale as of….
The Dramatic Arts Guild and the Dramatic Arts Guild Awards – Film Festival Guild continues to invest and reinvest its revenues into providing creatives with more opportunities.