Cooops produces a wide variety of bass driven music with a rich harmonies and melodic phrases to develop a style very unique. Cooops has produced many remixes for big names including international singer songwriter Dan Olsen and James King, he has also remixed a chilled dub edit of No Doubt's "Hella Good" .
As well as an experienced producer Cooops also DJ's many venues across England including Club Tokyo (Huddersfield), appearing as guest DJ at many Altus Presents Jubel and guest DJ at Oakum Presents amongst others, you can catch Cooops all year round as he has a residence slot in a showroom in Clerkenwell, Central London.
One of Cooops's biggest achievements to date was being a special guest DJ on a live Radio show in Alkmaar, Netherlands. Check out his Live FM radio mix here.
Cooops has a resident slot as a radio host and DJ for Platinum Radio London, an underground house radio station broadcasting all across the world 24/7.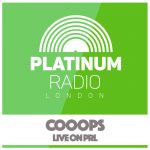 In April 2016 Cooops released his eagerly anticipated debut EP "Speechless". On August 19th 2016 KarmaLoft Record label released "Speechless" as part of their label available on Beatport, Google Play, and Spotify.
http://one.labelcontrol.de/promo/artist/cooops/slow-lane?utm_source=releaseinfo_slow-lane&utm_medium=E-Mail&utm_content=Listennow&utm_campaign=Release_Info